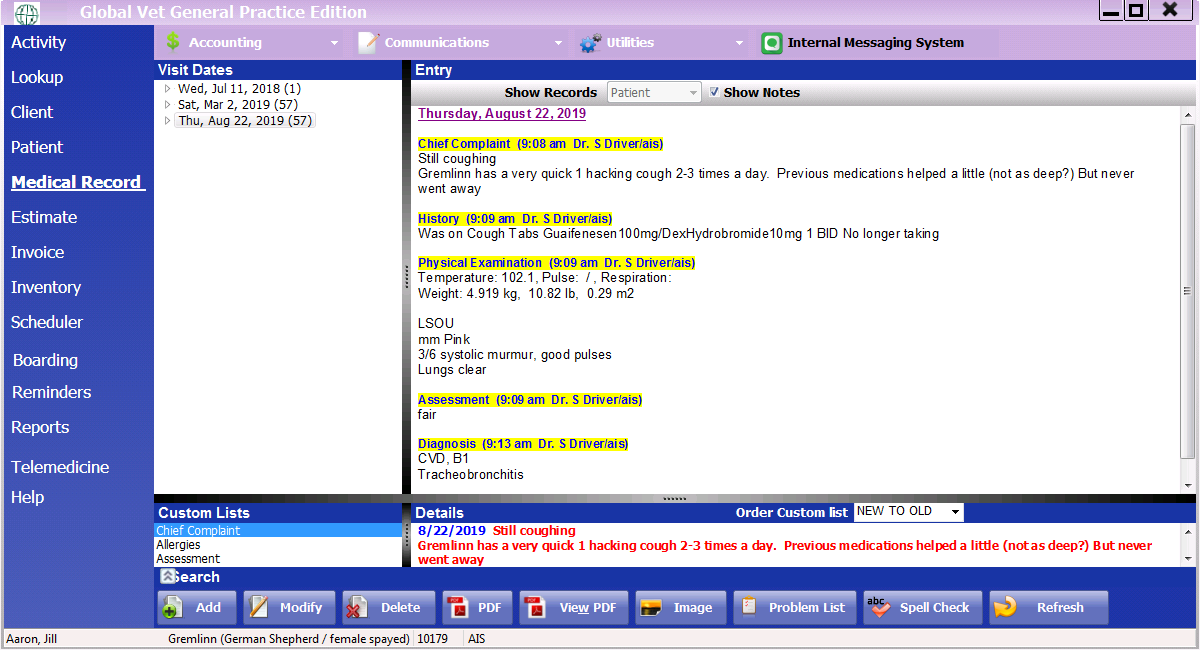 Our General Practice Edition is designed specifically for the general veterinarian practice. This edition includes specific features of Wellness Plans to boost patient care and to help your clients plan ahead; dedicated boarding scheduler with linked service invoicing; and specialist consults with the  IDEXX Telemedicine integration for providing collaborative patient care.

Our Specialty and Emergency Practice Edition is designed specifically for the international Specialty, Emergency, and Referral types of practices. This edition includes specific features for tracking referral veterinarians and hospitals. Easily see who your top referring veterinarians and hospitals are and also keep them up-to-date on the patients progress via email, SMS, and fax.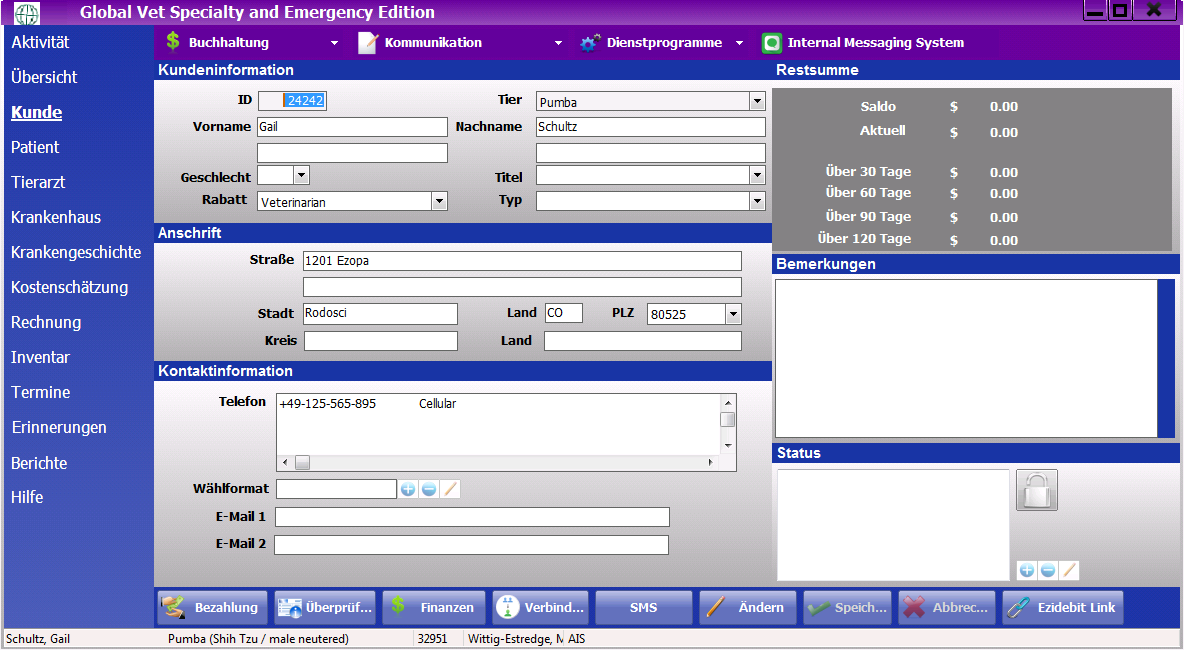 Our Most Popular Features to make your Life easier than every before
Customized Medical Records
Medical records that are designed around the needs of your practice while also automatically generating charges to the invoice for you.
Custom Client Communications
Increase direct communication between your staff, clients, or even RDVMs to build loyalty with text and picture messaging, emails, and fax.
Telehealth/Telemedicine video chat appointments are directly integrated into the program to help increase staff efficienty and provide real-time patient care.
By utilizing integrated payment solutions by ezidebit, it'll help save you time, eleminate manual errors, and be EMV compliant.
Refill Medication Tracking
Easily track and refill patient medications directly from the patient screen. While also capturing charges directly to the invoice.
Global Vet™ features 10 different languages: Arabic, Chinese, English, French, German, Greek, Japanese, Portugues, Spanish, and Russian.
Extend the possibilities and functionality with these additional features
Laboratory Results
With the Laboratory module, you can extend the capabilities of the software with automatic importing of lab results from in-house or online reference labs. Lab results can be viewed within the medical record or within the Laboratory application.
Travel Clinic Application
For the traveling doctor going to places without an internet connection, no worries. We have a travel clinic app that will allow you to take a copy of the system with you on those visits. Then once you are back at the hospital, you can easily import all the completed work into the main system.
Treatment Whiteboard
With the electronic treatment whiteboard, easily keep track of all patient treatment orders in the hospital. The treatment flowsheet allows for seamless invoicing reducing missed charges and updates the medical record with all completed treatments.
Accounting Integration
Looking to have all your daily accounting information transferred to your QuickBooks Desktop view. Now you can with our accounting module that will allow you to transfer your end of day accounting data easily into QuickBooks to your preconfigured accounts.